Iowa The Rivers of Her Valleys 4.0 through Curricula UNDER DEVELOPMENT
Water is a curious thing: although vital to life, it costs almost nothing, where as gold and diamonds, which are useless for survival, cost a fortune.- Adam Smith, Wealth of Nations 1776
This project begins to address Iowa's growing need for stream and river environmental education. Rivers are the 'life-blood' of a landscape providing access to drinking water, recreation and contribute to the development of thriving economies. Iowa's waterways are the closest we can get to interacting with and learning from wild/natural landscapes. We aim to develop new and locally pertinent earth science curricula that create meaningful learning opportunities for Iowa's teachers, students and communities.
This work was supported by Iowa Department of Natural Resources, Resource Enhancement and Protection (REAP) Conservation Education Program (CEP) 2020-21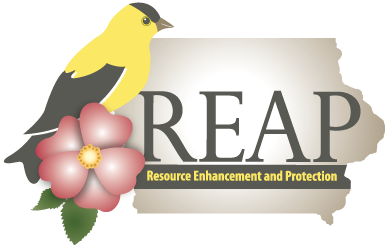 Curricula - under development
The basic goal of the following activities is to help Iowa's students engage and learn from our streams and rivers. Rivers are beautiful access points to explore our State's geologic and natural history. Our environments also present potential dangers, so all activities associated with streams and rivers should include adult supervision.
PreK-3: 1. Water and sediment, 2. Wind and Sediment, 3. Energy processes, products and shapes
3-5: 1. Water erosion, 2. Biologic Evolution/Unity and Diversity, 3. Earth's Place in the Universe/Creek Exploration, 4. Landscape patterns, 5. Landform patterns using Maps
6-8/Middle School 1. Rivers and the Water Cycle, 2. Earth's Systems, 3. Monitor and Minimize Human Impact, 4. Population size and consumption , 5. Earth and Human Activity - Water testing, 6. Rivers, Science and Music
9-12/High School 1. Glaciers and Rivers , 2. Effects of water on landforms 3. Rivers and the Foodweb in sandy ecosystems
Digital River Resources for Iowa
Music inspired by our streams and rivers (STEAM)
United States Geological Survey, 1. Water Science School, 2. Surface water
Interactive Tool, Model my Watershed
Iowa Department of Natural Resournces, 1. Water Quality, 2. Watershed Improvement 3. BioNet, (biological data) 4. ABDNet (water qulaity data), 5. AQuIA (chemical data), 6. Water Trails
University of Iowa, Iowa Flood Center - Flood Information System
University of Northern Iowa - 1.Hydrology, around Cedar Falls, 2. Geographic Alliance of Iowa
Iowa Public Television, 1. Water Quailty Media , 2. Land and Sky Project 3.Phenomena Project
Public Broadcasting Service - LearningMedia - Earth and Space Science
Iowa Geological Survey 1. Landscape Map, 2. Aquifer Map 3. GeoSam
U.S. Environmental Protection Agency - Water Sense
Carleton College, MN - Science Education Resource Center
Iowa Academy of Science - National Wildlife Refuge Audio Series
United Nations - Sustainable Development Goals (SDGs)
National Oceanic and Atmospheric Administration - Sea-level Rise Viewer
Iowa State University - 1. Daily Erosion Project
Iowa Rivers Revival - Leading Iowans to Restore, Protect and Enjoy our Rivers
Izaak Walton League of America - Iowa Stream Monitoring
History of the Des Moines River - Speaker Series, DSM Metro. Planning Organization
Life Along the Des Moines River - by Cherie E. Haury-Artz